You are currently browsing the tag archive for the 'polyvore' tag.
My lovelies…
if you are looking a way to look stylish during summer…here you can find some very stylish suggestions from my beloved Polyvore Friends..
Fresh, original ideas that can be easily adopted by all the women of every age…Choose your favorite…and become even more gorgeous..
Casual, yet chic…i love the colors of the all stars…a nice street style..
This outfit could work great in a first date..don't you think..The dress is awesome and i think it is smartly matched with these shoes…i love the contrast…
Hot jeans shorts are so trendy…i think it is well-matched with this simple tank..
A perfect outfit for our summer vacation..easy wearable!!
So romantic and elegant…I love that dress and the balarinas are so amazing…try this out and i think you will get many admirations!!
I want to sail away…
If you are fan of the pal color pigments here is the perfect outfit for you..Also a great choice for a hot day in office!
I love the color contrast between the shorts and the scarf…great idea..
Fresh and summer look…great combination..the color of the sandals is amazing and they look good matched with the top.
When i saw that set i realise that i would like to wear it in a festival or a summer concert…
Lovely dress…easy to wear..i like its colors…you can combine it with so many different accessories.!!
In this set i like the colors so much that i think i should adopt this style!!!
This is a great outfit for the beach..especially if you are a sport's lover girl!!!
This outfit is so simple to wear..a white top..a jean mini skirt and a pink knit…simple…yes…and so stylish!!!
I cannot be objective..this is mine..so no comment!!!
Fabulous…it is a great choice if you have a special occasion!!Details: look at the shoes!!
Lovely colors…I think that the shoes is a great choice..
So chic…if i was a business executive in a big multinational company this dress would be my first choice…
Boho style is one of my favorite…and one of the hottest summer trends…
If you like to be unique…here are some pair of shoes that will work for you!!
The dress reminds me of the ancient greek style…which is usually simple..but combined with these gold accessories becomes so stylish!
If you are hidding a rock star inside you..this set is made for you!!
If you are not afraid to take your style to the edges here is a unique suggestion…
Are you a gossip girl..Get the look of Blake Lively for less..
If you like the more discrite options…you can try this one out..
For our punk friends..
Black is always in fashion…try to combine it with some neutral colors..and voila!
This dress is amazing…you must feel like a princess.
More summer suggestions soon!!!
Hello my lovelies…
Today I am going to introduce you another Fashionista that wants to share her secrets with us.
EmmeEe( http://www.polyvore.com/cgi/profile?id=517579) is a student form Macedonia. She is a member of Polyvore for 6 months now and she has has a great variety of sets. Apart from being stylish and fashionable she is an artist too. You should check out her art sets, they are amazing. She loves Polyvore and in her free time she likes hanging out with her besties and go shopping.
Recently, EmmeEe has a great idea..She wanted a Polyvore Magazine and now she has her own group called «Polyvores Magazine http://www.polyvore.com/polyvores_magazine/group.show?id=61211. In that group you can submit any sets you think they could be part of a magazine. I think it is a great idea that is why i try to cooperate with her in our brand new group.
You can also find EmeeEe in facebook #mce_temp_url#
Let's find out more interesting things about our Polyvorian Friend.
Q: What does Polyvore means to you?
EmeeEe: I love polyvore becouse I can express my self on the way I want so it means so much to me.
Q: What does fashion means to you?
EmeeEe:I love fashion it`s a way to expesss thats what complets my presense on polyvore.
Q: Are there any beauty tips that you want to share with us?
EmeeEE:Beauty tips I know well if your mascara is dry you can put some hand creme or you can put powder on the lipstick to make it last longer.
Q: Do you have any favorite beauty product or cosmetic?
I don`t have any favorite beauty product but I love lip glosses and eyeshadows.
Q: Do you have any celebrity icons?
EmeeEe:I love Beyonce,Enrique Iglesias,Rihanna,Jenifer Lopez,Justin Timberlake Robert Pattinson etc.
Q: Is there anything else that you want to share with us?
EmeeEe:I don`t have something special that I would like to share all I want to tell is that everyone understands the fashion on its own way and we should respect the peoples style and choise.
Well darling, I want to thank you so much for your time and for answering these question for my friends…
And now here are some of EmeeEe's fabulous sets…
Hello my lovelies…
here is our first review of the F@shionist@s Secrets group…
The feature member is Glamourette:
http://www.polyvore.com/cgi/profile?id=436861
Glamourette is a very creative 18 years old girl from Brazil…Her creativity is expressed through arts and fashion..She also makes her own cosmetics and her own accessories..
She loves taking care of herself like we do…Moreover she is very friendly so you can pm her and get to know her…
You can also find Glamourette in these links:
http://kelizabethglamourette.tumblr.com/
http://youtube.com/glamourette
Let's find out more about Glamourette:
Q: What does Polyvore means to you?
Glamourette: Since I can't go out to fashion capitals and I don't have the loads of money to buy every item I'd like and put together gorgeous outfits, Polyvore is the perfect place for me to experience those things. It has certainly helped me to discover more ways to style my own outfits. Also the inspiration I get from sets by other Polyvore Members and even sometimes my own sets is amazing and it helps me to become better.
Q: What does fashion means to you?
Glamourette: To me fashion means expression, style is about being comfortable with yourself and letting that show in what you wear, and beauty is enhancing the beautiful features you already have.
Q: Do you have any beauty tips that you would like to share with us?
Glamourette: Um…I have plenty lol but I guess the best tip would be to always drink water. Staying hydrated pays off within a week. Less dry skin and lips, helps with clear skin, and clean organs like your intestines. An actual beauty tip…a must have this summer: bronzer.
Q: Do you have any favorite beauty product?
Glamourette: Right now I'm really enjoying my Revlon Beyond Natural Foundation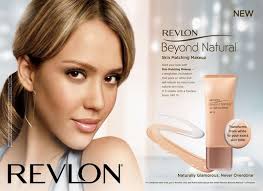 Q:How you would describe your style?
Glamourette:  I don't have a particular favorite style; I always find myself mixing them together. But I do love anything cute. Like a cute blouse with a bow in front paired with some really nice shorts and flats. I'm definitely ready to wear items like that this summer.
Q: Do you have any celeb fashion icon?
Glamourette: This one is always tricky for me. As I said before I have this really mixed style so you could see me loving celebrity styles from Jessica Simpson to Keyshia Cole to Lauren Conrad and so many more.
Q: Is there anything else you want to share with us?
Glamourette: Definately check out my youtube (even though it's brand new) and please subscribe. I'll be putting up my first video tutorial very soon. It'll be on foundation and I'll be showing one of the many ways to apply it. There ya go! (:
We all have to support her effort to create her own beauty tips channel on youtube…video tutorials are so helpful…
Now, you can enjoy some of her fabulous sets…
Αγάπες μου, 
τον τελευταίο καιρό ομολογώ με χάσατε…ζητώ συγνώμη που δεν μπόρεσα να γράψω κάποιο νέο άρθρο, η αλήθεια όμως είναι ότι ήμουν απασχολημένη!!
Με την ευκαιρία θέλω να σας συστήσω την νέα μου μανία..Πρόκειται για ένα site στο οποίο, μπορείς να φτιάξεις τα δικά σου σετ μόδας…Μπορείς έτσι να ανακαλύψεις τα νέα trends ή να βρεις την δημιουργική πλευρά του εαυτού σου..
[http://polyvore.com]
Eίμαι σίγουρη ότι και εσείς θα κολλήσετε..
Επιπλέον, δημιούργησα ένα νέο γκρούπ σε αυτήν την ιστοσελίδα και κάθε μέρα θα μπορείτε να βρίσκετε και εδώ αναρτημένα τα σετ που προβάλλονται στο γκρούπ.
Θα μπορείτε να πάρετε και εσείς μια γεύση και εάν θέλετε γιατί όχι να μην γίνετε και εσείς μέλος…
Θα είναι πολύ ωραία να υπήρχαν ακόμα περισσότερες ελληνίδες στο Polyvore!!
(Eάν κάποια από εσάς είστε μέλος αφήστε το comment σας και προτρέψτε και τις υπόλοιπες να γίνουν μέλος του site)!!
My lovelies, 
i have just created a new group in my favorite site and i named it the Fashionista's Secrets!!
I want to thanks all my members for joining my group…Girls you are so sweet!!!
I am really sorry, cause my blog is in Greek it has some great articles you may like to read!!!
As i promised you everyday, i will post the sets you are going to submit to the group here!!!
If you don't see your set in the daily update don't worry, propably it is just the time difference!!
I hope you will enjoy my group as much as i do!!!
Great contests with many winners will come up as soon as more members will join the group!!!
Please feel free to tell my anything you would like to post here or in the Polyvore!
Really soon i will make the first reviews of the glorious members and their fabulous sets!!!stay tunned!!!