You are currently browsing the tag archive for the 'fashionista's secrets' tag.
Hello my lovelies…
here is our first review of the F@shionist@s Secrets group…
The feature member is Glamourette:
http://www.polyvore.com/cgi/profile?id=436861
Glamourette is a very creative 18 years old girl from Brazil…Her creativity is expressed through arts and fashion..She also makes her own cosmetics and her own accessories..
She loves taking care of herself like we do…Moreover she is very friendly so you can pm her and get to know her…
You can also find Glamourette in these links:
http://kelizabethglamourette.tumblr.com/
http://youtube.com/glamourette
Let's find out more about Glamourette:
Q: What does Polyvore means to you?
Glamourette: Since I can't go out to fashion capitals and I don't have the loads of money to buy every item I'd like and put together gorgeous outfits, Polyvore is the perfect place for me to experience those things. It has certainly helped me to discover more ways to style my own outfits. Also the inspiration I get from sets by other Polyvore Members and even sometimes my own sets is amazing and it helps me to become better.
Q: What does fashion means to you?
Glamourette: To me fashion means expression, style is about being comfortable with yourself and letting that show in what you wear, and beauty is enhancing the beautiful features you already have.
Q: Do you have any beauty tips that you would like to share with us?
Glamourette: Um…I have plenty lol but I guess the best tip would be to always drink water. Staying hydrated pays off within a week. Less dry skin and lips, helps with clear skin, and clean organs like your intestines. An actual beauty tip…a must have this summer: bronzer.
Q: Do you have any favorite beauty product?
Glamourette: Right now I'm really enjoying my Revlon Beyond Natural Foundation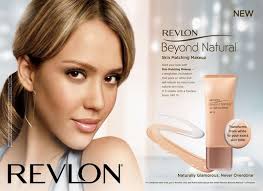 Q:How you would describe your style?
Glamourette:  I don't have a particular favorite style; I always find myself mixing them together. But I do love anything cute. Like a cute blouse with a bow in front paired with some really nice shorts and flats. I'm definitely ready to wear items like that this summer.
Q: Do you have any celeb fashion icon?
Glamourette: This one is always tricky for me. As I said before I have this really mixed style so you could see me loving celebrity styles from Jessica Simpson to Keyshia Cole to Lauren Conrad and so many more.
Q: Is there anything else you want to share with us?
Glamourette: Definately check out my youtube (even though it's brand new) and please subscribe. I'll be putting up my first video tutorial very soon. It'll be on foundation and I'll be showing one of the many ways to apply it. There ya go! (:
We all have to support her effort to create her own beauty tips channel on youtube…video tutorials are so helpful…
Now, you can enjoy some of her fabulous sets…
Αγάπες μου, 
τον τελευταίο καιρό ομολογώ με χάσατε…ζητώ συγνώμη που δεν μπόρεσα να γράψω κάποιο νέο άρθρο, η αλήθεια όμως είναι ότι ήμουν απασχολημένη!!
Με την ευκαιρία θέλω να σας συστήσω την νέα μου μανία..Πρόκειται για ένα site στο οποίο, μπορείς να φτιάξεις τα δικά σου σετ μόδας…Μπορείς έτσι να ανακαλύψεις τα νέα trends ή να βρεις την δημιουργική πλευρά του εαυτού σου..
[http://polyvore.com]
Eίμαι σίγουρη ότι και εσείς θα κολλήσετε..
Επιπλέον, δημιούργησα ένα νέο γκρούπ σε αυτήν την ιστοσελίδα και κάθε μέρα θα μπορείτε να βρίσκετε και εδώ αναρτημένα τα σετ που προβάλλονται στο γκρούπ.
Θα μπορείτε να πάρετε και εσείς μια γεύση και εάν θέλετε γιατί όχι να μην γίνετε και εσείς μέλος…
Θα είναι πολύ ωραία να υπήρχαν ακόμα περισσότερες ελληνίδες στο Polyvore!!
(Eάν κάποια από εσάς είστε μέλος αφήστε το comment σας και προτρέψτε και τις υπόλοιπες να γίνουν μέλος του site)!!